Last weekend, I went on a great girls trip to Boston! This is the second year in a row that I have gone up North for St. Patrick's Day weekend and both years the weather has been unseasonable warm in the 70s. I'm pretty sure St. Patrick's Day is a holiday in Boston because that place was 'cra-cra'. It was pretty much impossible to get into any bars, let alone an Irish pub. So, instead we checked out a pub the next day. Here's a picture of most of us with the bouncer, David. He serenaded us with an Irish song while we were there and was also kind enough to say anything we asked him using his Boston accent.
On Saturday, most of the group went on the Freedom Trail
Photowalk tour
(I HIGHLY recommend these tours if you are in the area). Two of us (including myself) did not do this tour, we did the Back Bay tour the next day. While the rest were touring, we did a little shopping in Cambridge. We hit up an awesome fabric/knitting store,
Gather Here
, and also
The Garment District
. I have to say, neither shop disappointed. I wish we had such neat cute stores like this near where I live!!
At the Garment district I picked up this little dress for a mere $8!!
Dress-thrifted (Garment District); skinnies-Loft; headband-Much Love Illy; shoes-Target
I also picked up this totally awesome vintage turtle skirt at the Garment District. After a little hemming, it was perfect!!
shirt-Loft;cardi-Old Navy; skirt-thrifted (Garment District); shoes-JCrew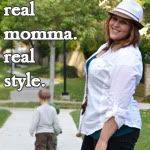 >